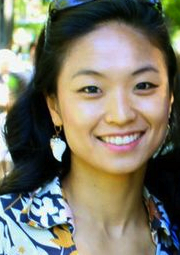 Hello, 안녕하세요, and 你好!
I am an assistant professor of Political Science at Bryn Mawr College. Prior to arriving at Bryn Mawr, I served as a post-doctoral fellow at the Center for the Study of Contemporary China at the University of Pennsylvania and visiting professor at the Shanghai branch of the French school of management, École Supérieure des Sciences Commerciales (ESSCA). I also served as faculty director of the China and Korea section of Global Immersion Program at Wharton Business School and regional director of the East and Southeast Asia Summer Immersion at Lauder Institute of Management and International studies at Penn. I received my Ph.D. in Political Science at the University of California, Berkeley in 2012.
Here you can read about my research interests, teaching philosophy, and professional experience. Please feel free to contact me regarding topics in my area of expertise or for references.